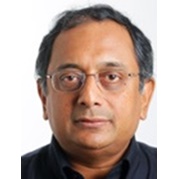 The Straits Times 싱가포르 <스트레이츠 타임스>
Associate Editor 부편집장
Ravi Velloor is Associate Editor, Leader Writer and Speaking of Asia columnist with The Straits Times, flagship of Singapore Press Holdings, Southeast Asia's No. 1 media group. A 38-year-veteran of the trade, he was formerly with Bloomberg News, Time Warner Inc. magazines and Agence France-Presse. Mr Velloor is a Media Leader at the World Economic Forum, and a frequent moderator and panelist at WEF, Jeju Forum, and other international meetings. His interests span global diplomacy, macro economics and Asian transition issues.