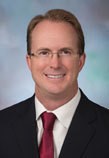 Steptoe & Johnson LLP 스텝토&존슨 LLP
Partner 파트너
Brian Egan is a distinguished international lawyer who advises on a broad range of complex legal issues that affect his US and foreign clients. As a former senior legal official with the White House, the National Security Council, and the Department of State and Department of the Treasury under the Obama Administration, he has keen insight into domestic and international legal matters that influence US government national security and foreign relations policies and programs. Mr. Egan's client's benefit from his tremendous understanding of the inner workings of international regulations and interests.
Mr. Egan partners with clients to address US and multilateral economic sanctions, export control, anti-money laundering programs, national security investment reviews and other national security matters, cross-border disputes, international cybersecurity and data privacy matters, and issues of public international law.
As legal adviser at the Department of State, Mr. Egan led the office responsible for advising on all legal issues that impact US foreign relations, including the US government's international law portfolio. He counseled the secretary of state and other senior US government officials on a wide range of pressing domestic and international legal issues, including foreign sovereign immunities, economic sanctions, resolution of investment disputes, treaty negotiation and interpretation, cybersecurity, and cyber hacking. He also oversaw litigation against the US government before the International Court of Justice and other international tribunals.
Mr. Egan has also held prestigious roles at the White House, previously serving as deputy counsel to the President, deputy assistant to the President, and legal adviser to the National Security Council. He provided legal advice on a broad range of domestic and international law matters relating to national and homeland security, interacting extensively with senior counsel at every major US government department and agency engaged in national security work, including the departments of Defense, Justice, Homeland Security, Commerce, and Energy; the Central Intelligence Agency; the Office of the US Trade Representative; the Office of the Director of National Intelligence; the US Agency for International Development; and the US Mission to the United Nations.
Mr. Egan has regularly appeared in public fora to speak on international legal issues, including testifying before Congress, public speaking engagements, and panel presentations.
Noteworthy
Mr. Egan has received numerous performance-based awards from US government agencies, including the National Security Council, the departments of State, the Treasury, and Justice, and the Central Intelligence Agency.