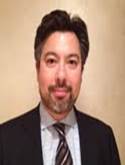 Johns Hopkins University, U.S.
William Reinsch Visiting Lecturer of East Asian Studies
Weston Konishi is a specialist in Asia and U.S.-Japan relations with over fifteen years of experience in the non-profit and think tank arenas in Washington, D.C., Cambridge, Massachusetts, and Tokyo, Japan. He currently teaches as William Reinsch visiting lecturer at Johns Hopkins University and serves as anjunct fellow at the Mansfield Foundation.
Previously, Weston served as Director of Peace Winds America, Director of Asia-Pacific Studies at the Institute for Foreign Policy Analysis, and Director of Programs at the Mansfield Foundation. From 2007-2008 he participated in the Council on Foreign Relations' International Affairs Fellowship in Japan and from 2012-2014 he participated in the Foundation's U.S.-Japan Network for the Future program. He is the author and editor of numerous books and publications on Asia-Pacific security issues. Weston received both his BA and MA from the International Christian University in Tokyo.