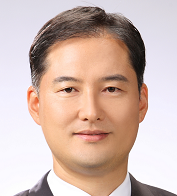 Seoul Cyber University 서울사이버대
Assistant Professor 교수
Dr. Goosoon KWON is the dean of the Future Multidisciplinary Studies and professor at dept. of Global Development Cooperation at Seoul Cyber University (SCU).\
His research interest is international humanitarian assistance regime, resilience in post-conflict and/or post-disaster reconstruction, peacebuilding & statebuilding and civil-military coordination in complex emergency.
Before joining academia, he gained a variety of field experiences in arenas of humanitarian assistance, post-conflict reconstruction and peacebuilding, and international development as a practitioner at the Korean Red Cross Movement (2001-2006), Goodpeople Int'l (2008-2009) and UN Peacekeeping Mission (UNMIL / 2009-2010).
Dr. KWON is currently the chair of the international affairs committee of the Korea Association of International Development and Cooperation (KADEC); a member of the advisory board on humanitarian affairs of the Korean NGO Council for Overseas Cooperation (KCOC); and an advisor of Reshaping Development Institute (ReDI).